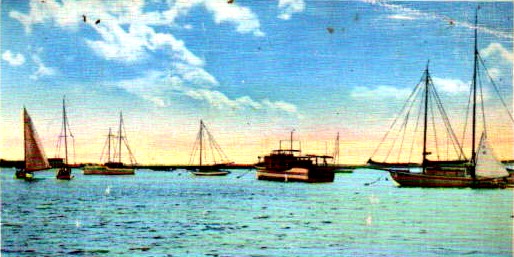 Long Beach, New York

Early 1900's Page 10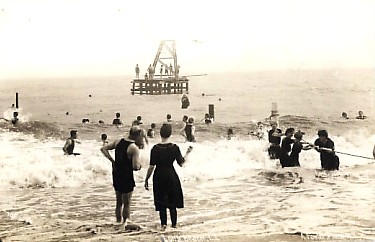 The diving platform on National Blvd. circa 1915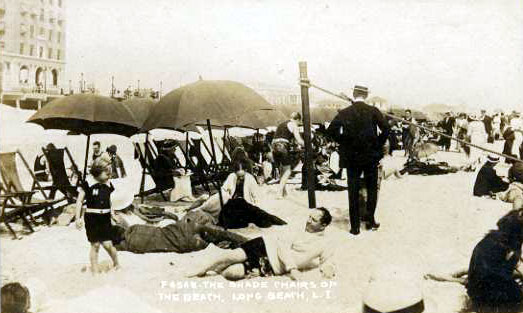 Umbrellas and beach chairs at National Blvd.  circa 1915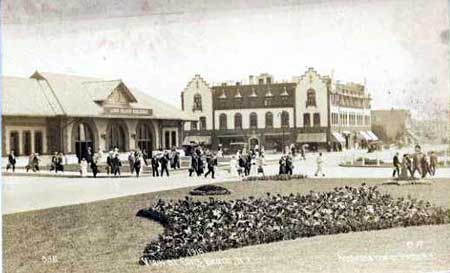 (Right)  The Train Station and the Minrose Bldg. Park Ave at Park Place. 1915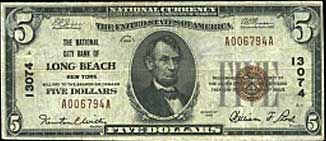 This is official US currency.  It was issued by the National Bank of Long Beach, I believe in the 20's.  It is highly collectible and expensive now, as only a few bills survived.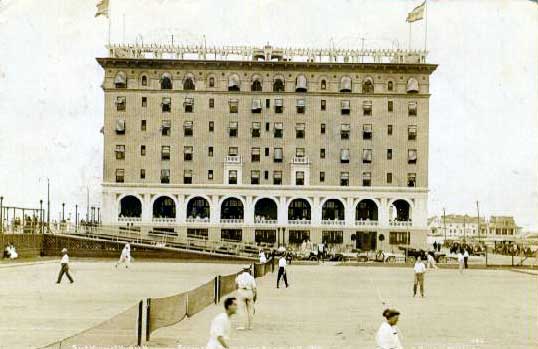 Tennis at the Hotel Nassau, circa 1911.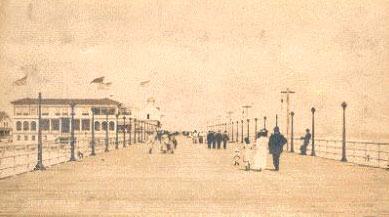 The Casino, 1908. This would have been the first year it was open. Stood at LB Blvd and the boardwalk.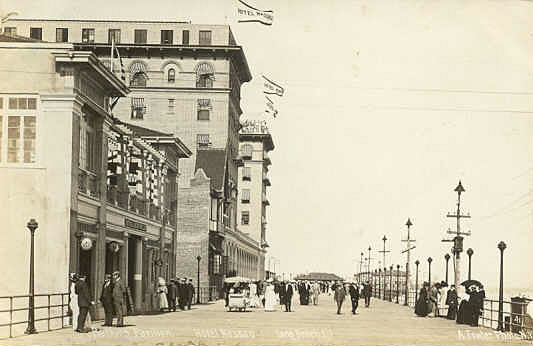 The National Bathing Pavillion is on the left, the Hotel Nassau behind it.  circa 1912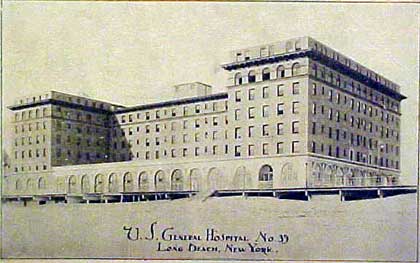 The Hotel Nassau when it was being used as a hospital during the war years.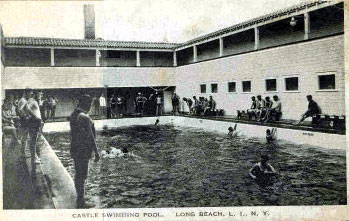 The swimming pool at the Castles Beach Club. circa 1924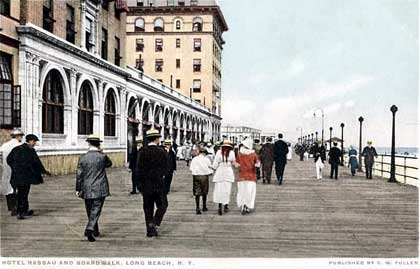 A nice, colorized real photo of the boardwalk looking east from the Nassau. circa 1911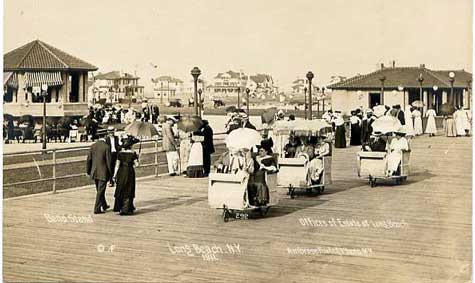 A 1911 Ambrose Fowler photo of the Bandstand (left), the boardwalk roller cars and the offices of the Estates of Long Beach (right)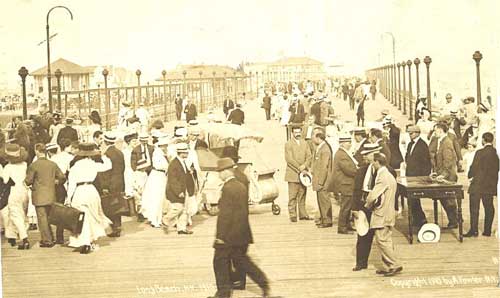 Another Ambroase Fowler shot, this one taken in 1910. Might be check-in time, alot of people are carrying suitcases around.  I'm not sure what the man behind the table is doing.. maybe a little 3 card monty !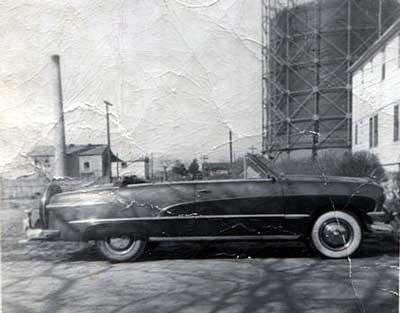 Jumping forward a few years here, the old gas tank and the old incinerator along with this car that looks to be a 40's model.

photo courtesy Sam Schwarzman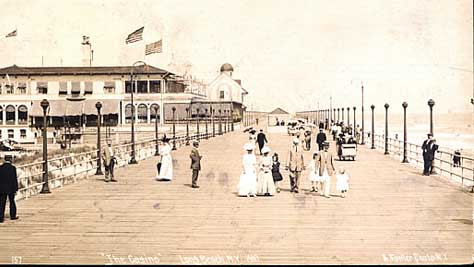 A nice Ambrose Fowler shot of the Casino on Long Beach Blvd in 1910.  Does anyone know what the building beyond it with the domed roof was ?? It appears in many photos, but never by itself.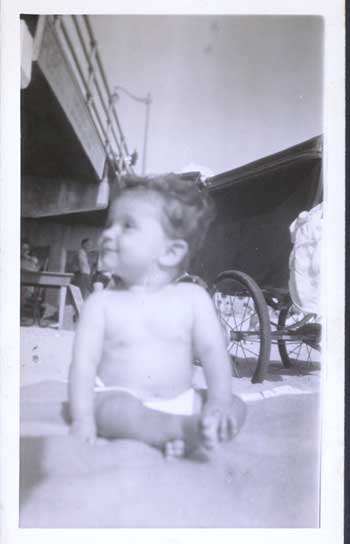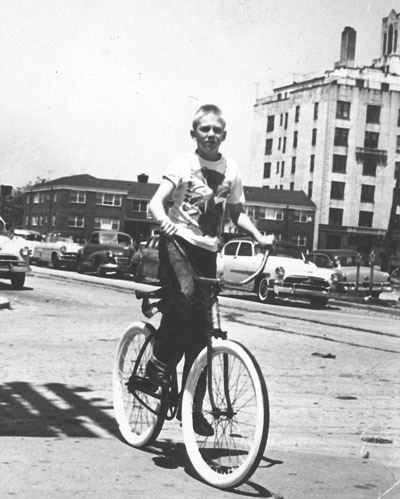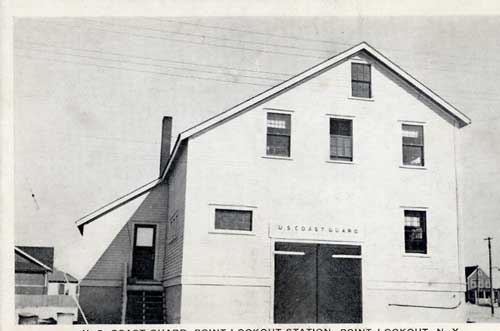 The US Coast Guard Station (before 1915 known as the US Life Saving Service)  in Point Lookout, exact year unknown

From the collection of Kevin Brennan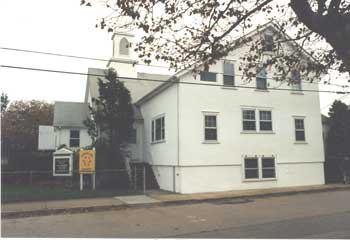 To the right is how the Coast Guard Station appears today, as a church.  The flagpole, which still stands though not visible here,  was used to hoist storm warning flags when the station was active.

From the collection of Kevin Brennan