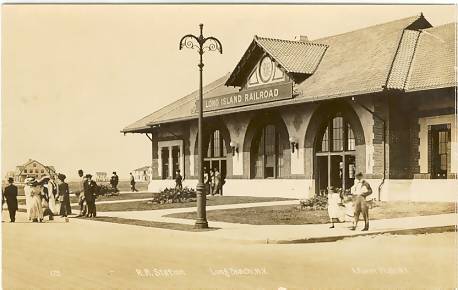 WWW.ILoveLBNY.Com

Long Beach, New York

The Early 1900's

Page 5

Many thanks to

Lowell Taubman

from the

for these great images!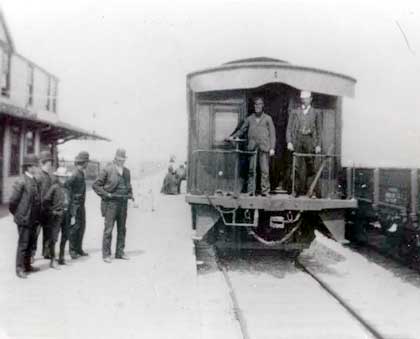 The train depot in Long Beach, 1888.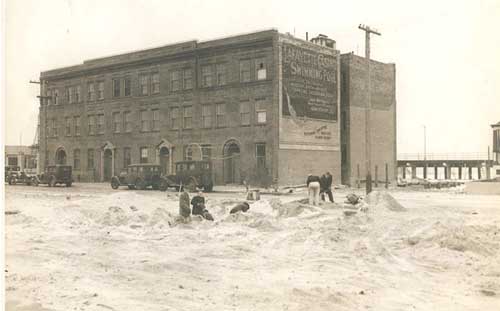 428 West Broadway, later known as the Victory Apartments,  I'm not sure what the original name was. This circa 1938.  Notice the sign on the side of the building for the Lafayette pool, shown below.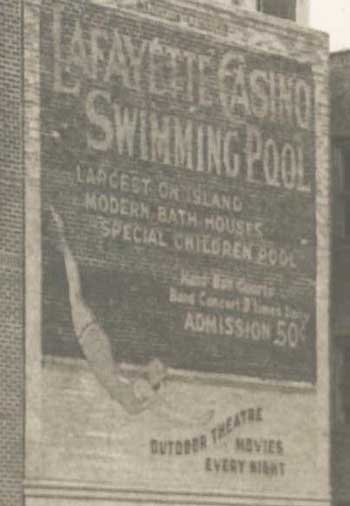 A blow up of the sign on the side of the apartments shown above. The pool sat on the west side of Lafayette Blvd along the boardwalk.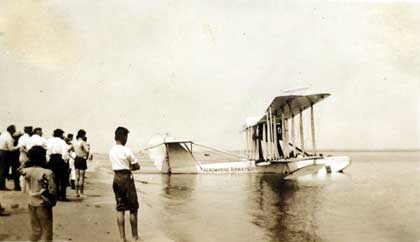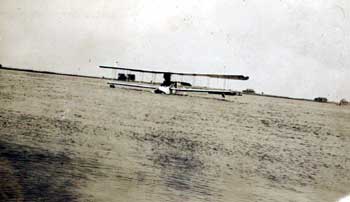 Aeromarine Airways, year unknown. Most probably landing in the bay north of Long Beach.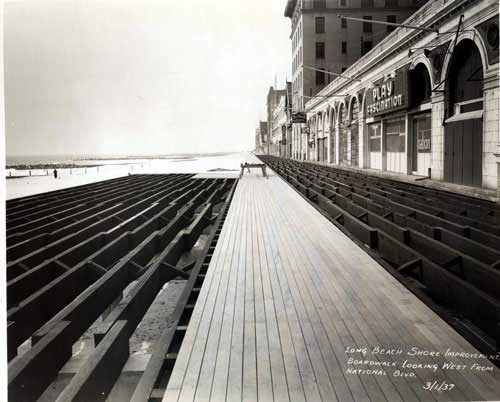 Boardwalk improvements loking West from National Blvd. March 1937. Notice the front veranda of the Nassau Hotel now houses the amusements.  The skeeball sign is visible further down the boardwalk in the original photo.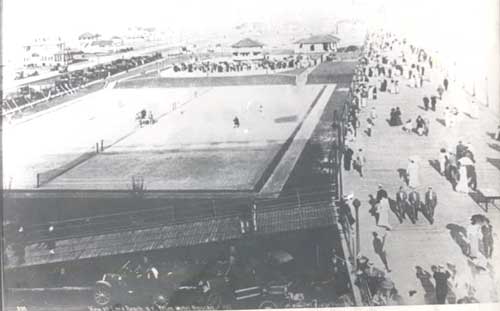 A nice shot of the tennis courts on the east side of the Hotel Nassau on National Blvd. In the background is the old music pavillion and to the right of that is the old Long Beach town offices. This circa 1915.


These were the "cottages" which were to the east of Long Beach Hotel and available for seasonal rental.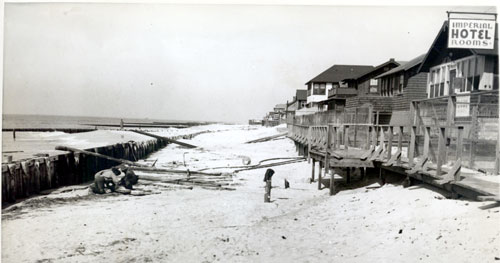 The beach, somewhere in the West End.  Can anyone identify where the Imperial Hotel was located ??  My guess on this one is somewhere between New York Ave and perhaps Wyoming Ave.  This shot looks like it may have been taken after a big storm.. year unknown.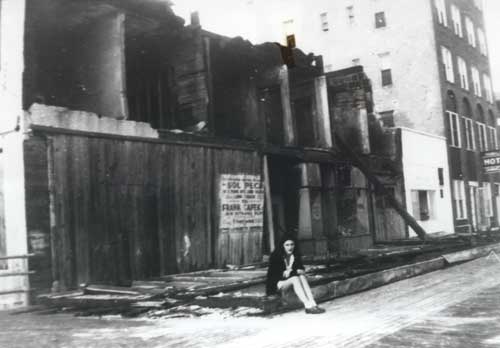 The tall building on the right was the Hamilton Hotel.  Horton's Ice Cream Parlor once stood at the left hand corner of this building, which appears in this photo to either have burned down, or is in the course of being demolished.  This would have been on the east side of the Magnolia Blvd boardwalk ramps.  Year unknown.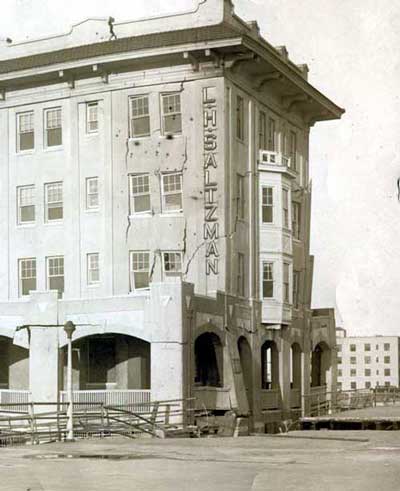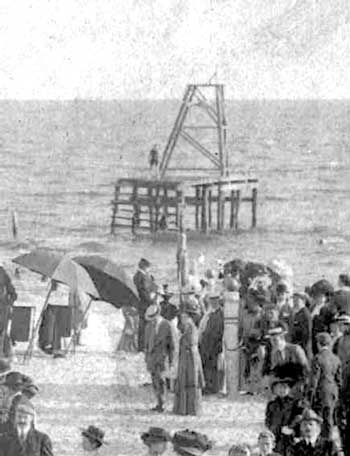 The Brighton Hotel, appears here with the name L.H. Saltzman down the side.  Notice the heavy structural damage to the building and boardwalk.  Probably the aftermath of some bad winter storm or hurricane I would guess.  year unknown.

The diving platform, believed to be around National Blvd.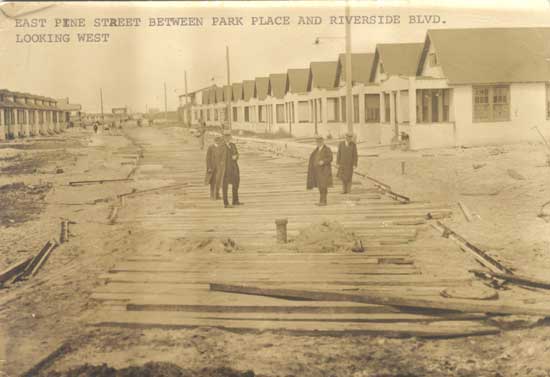 E. Pine St. between Park Pl. and Riverside, looking west. Some of these houses are still standing. Year unknown.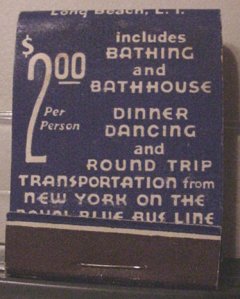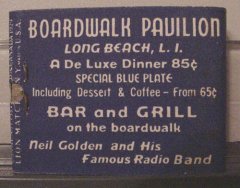 A couple of match book covers touting "A deluxe Dinner" for 85 cents and some entertainment of the day.  Or if you preferred, you could go to the beach, bath house, dinner and dancing,  and including transportation from the city for 2 bucks!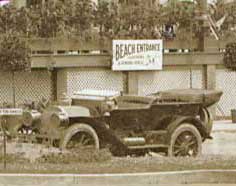 A car parked outside Healy's on Long Beach Blvd. circa 1910 or so.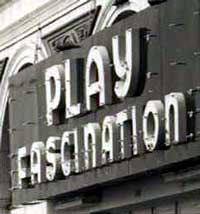 Close up of the Fascination sign at the boardwalk amusements, Hotel Nassau, 1937.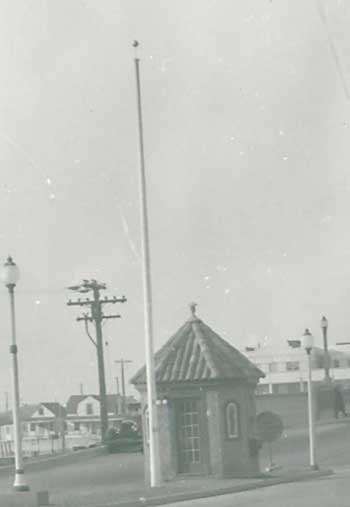 The kiosk at the Long Beach Bridge, possibly in the 30's.

Close up of the sign at the Long Beach Transportation Company, exact location unknown.  This probably circa 1890's.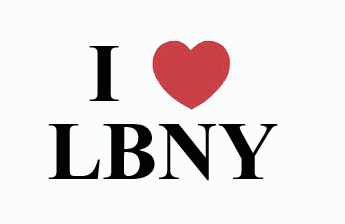 This page was last updated: December 24, 2015