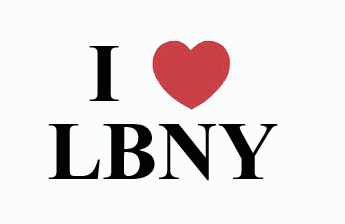 WWW.ILoveLBNY.Com

Fire Department

Page 13.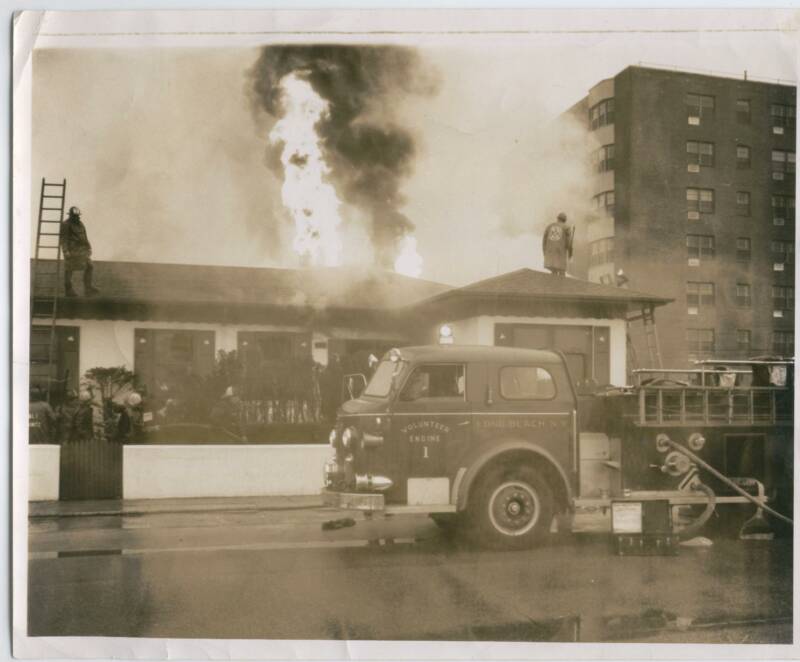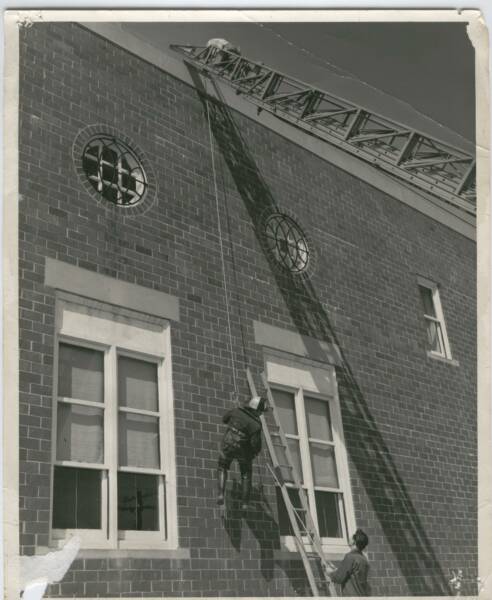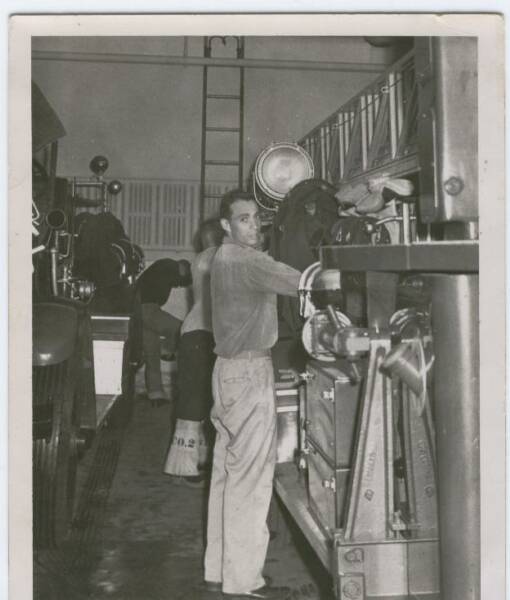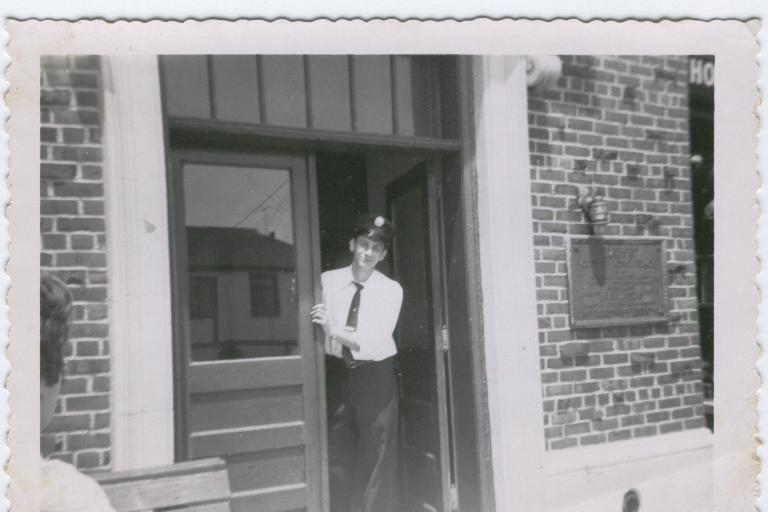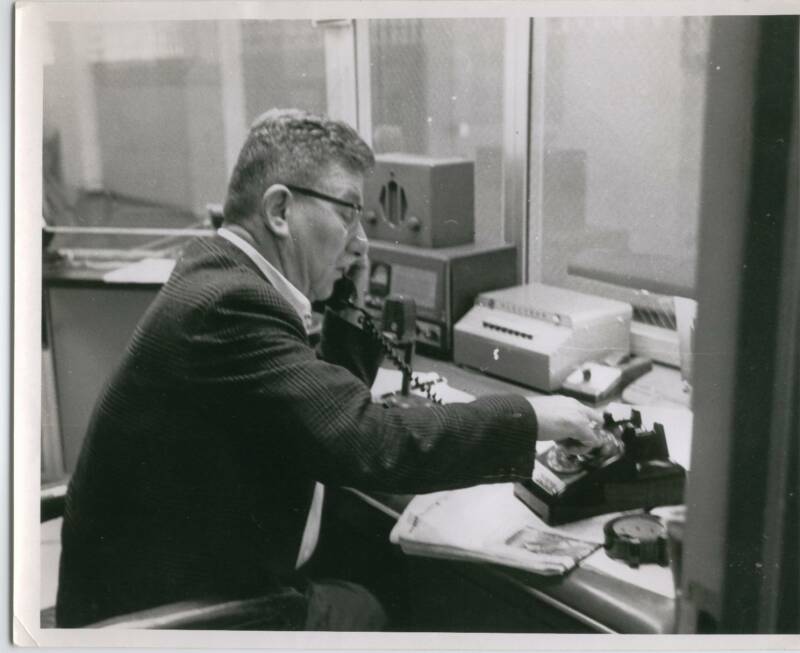 Hi Chuck.  The gentleman in the picture above is Ted Wilson, a member of my company in the original Fire Dispatch office.  This was 1965.  Ted was one of several volunteers who responded to Hqs and handled a call, once we were alerted.  Back then the Police would recieve and send out our calls. 

In the picture, below the desk in front of Ted was a large black box with a set of 4 dials for 4 digits and a wind up key and pushbutton.  This was the old gamewell system with which we sent out the 4 numbered code on the three fire horns in the city.  It also activated from the alarm boxes on the streets throughout the district.  You could tell where the call was by the 4 numbers which were listed in the LB Guide, which had the entire list for all of town. 

To Ted's left is the tape machine that punched in the same numbers when the horn blew and was the only way we knew when an outside box was pulled, as to where it was.   Also to his left was a two way radio for the fire frequency and above that was the speaker.  Next to that, the white box was a Plectron tone generator encoder. 

In 1961, when Ray Kerr was chief, the city purchased this and dozens of receivers called Plectrons, which were FM receivers and were given to the volunteers to keep in their homes, so that they would be alerted when a call came in. Before their use, the volunteers had to count the numbers to know where they were going.  In my early days, my plectron would activate and the police would give out the call, for example, beep and then "Fire 29 Wyoming"  If they weren't busy, they would blow the horns, but many times, it would be Ted or one of the others who got there who would set them off.  If you were not home, you didn't know anything for quite a few minutes and response was slow, if any at all. 

In 1969, to alleviate this problem, the City under pressure from the Department, hired volunteers as full time paid dispatchers and placed under the command of the first Chief Dispatcher, Jerry Lamagna.  I was one of those original dispatchers (#11) and worked there until 1994, during which time I also had served as Chief dispatcher. 

The system is much more modernized today with modern technology, but the location is still the same.

Mike Stiglitz Ex Capt, LBVFD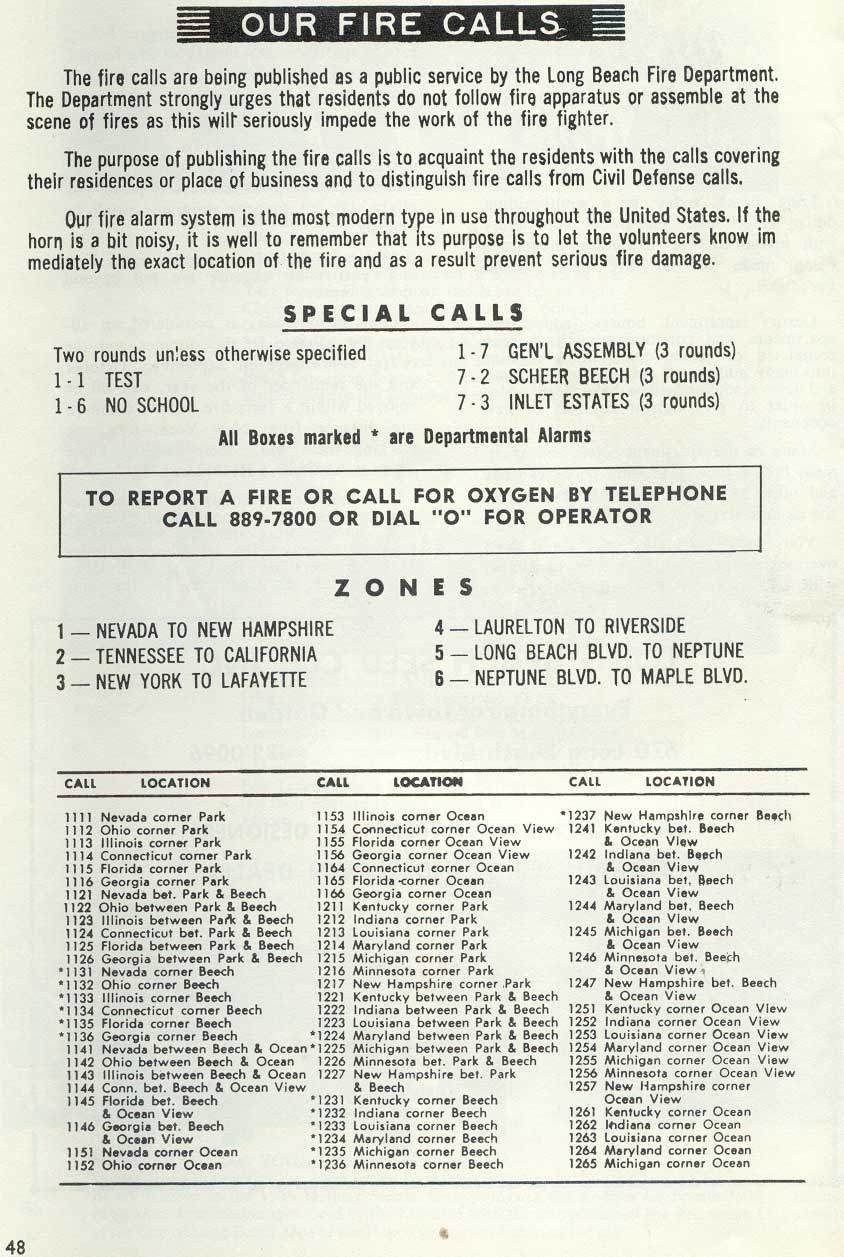 Below is a page from the 1970 Long Beach Guide showing some of the horn codes that used to sound the alarm in the city from the 3 diaphone horns that were at the Indiana Ave firehouse, Maple Blvd. and City Hall.

Start the player to hear the horns.

This page was last updated: April 18, 2010
LONG BEACH FIRE DEPARTMENT

DISPATCHERS