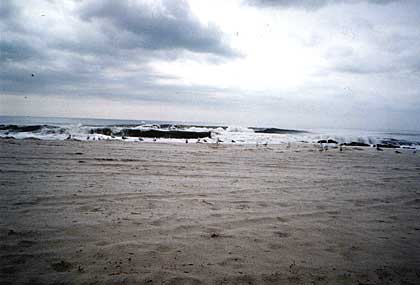 Long Beach New York

Photo Archives

More great photos that I just couldn't find a place for somewhere else.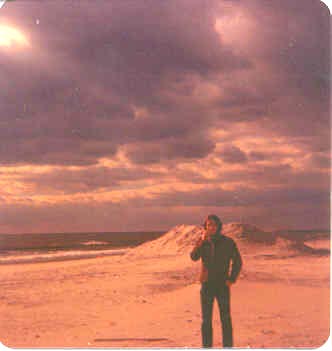 Winter on the beach. 1972

Jimmy Holmes. He operated the rides on Edwards Blvd in the late 60's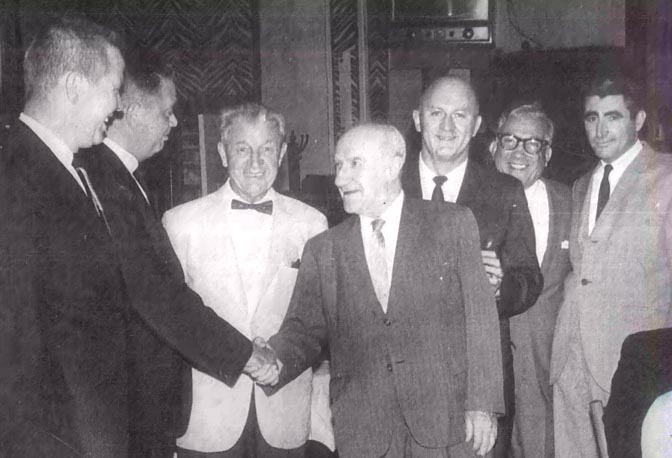 The late Mike Delury, former owner of Shine's, 3rd from right, with some local politicians and friends, etc. year unknown.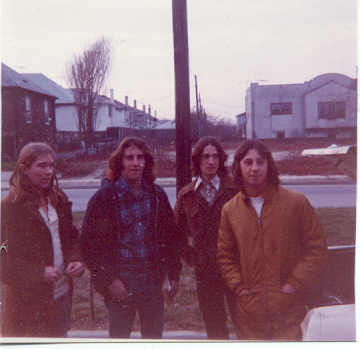 The 70's look.  L-R Fran Coughlin, Kevin Maley, James McCormick, Richie Delury. This about 1973 taken in front of 210 Washington Blvd and facing west. Kevin was killed in a car accident in the early 80's.

Please use your BACK button to return to the previous page, I'm still working on this one !! Thanks !!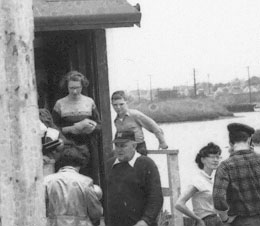 At the old Coast Guard shack on Reed Channel near Oceanside.  A young Bob Foster and his mom at the doorway.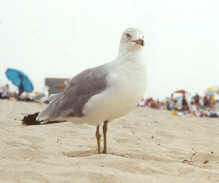 Looking down Grand Blvd. from Park Ave.

photo by Vinny Rossi

Did you know Long Beach was once split by 2 inlets ??  This 1873 map clearly (well the original I have is clear !!) shows it.  Luce's Inlet was in the east, probably somewhere in the vicinity of Blackheath Rd.  The East Rockaway Inlet ( once called Hog Inlet ) was actually in the vicinity of New York Ave.  You can see that it opened directly into Broad Channel. The West End, beyond NY Ave is shown connected to the mainlaind in the vicinity of the current Atlantic Beach Bridge.  It is possible a storm closed the East Rockaway inlet by NY Ave. and breached a new one in it's current location. I'm still trying to confirm this positively. FYI, Hog Island is the current Island Park.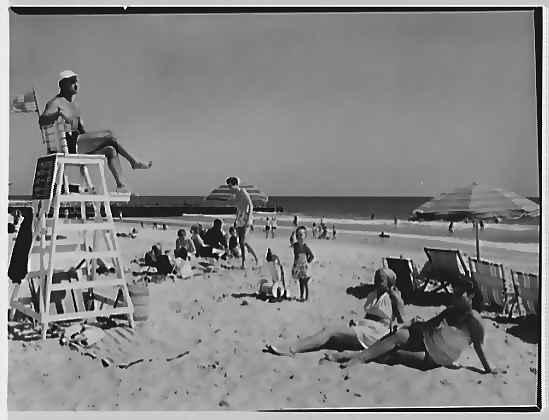 The life of a Lifeguard !! Always a couple of women at the stand ! This is the Surf Club in Atlantic Beach, 1947.

from the Library of Congress Collections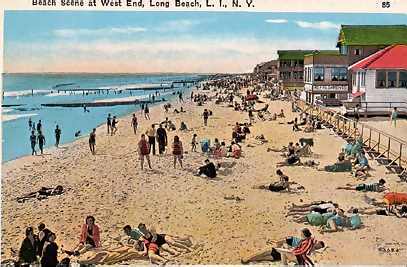 A beach scene in the West End, probably late 1930's early 40's.  I'm fairly sure this is looking off the end of the boardwalk at New York Ave.

image courtesy of Larry Schulz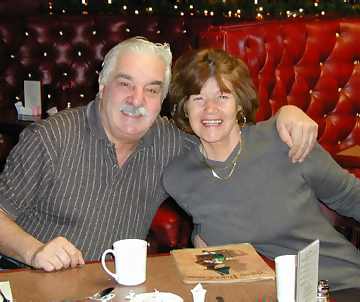 I was asked to caption this " The greatest ball player to ever come out of LBHS".  I don't know who he is, but Jay Fink does.. you can email him with your guess at jfink@aol.com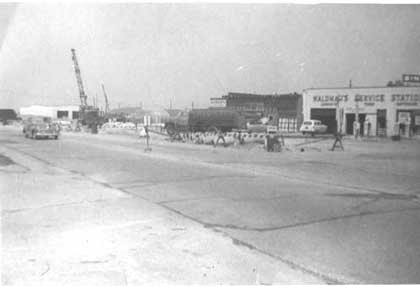 Looking north toward the LB Bridge from Pine St. in the 50's.  I believe the construction you see is on the outbound span.  Waldman's Garageis also shown at the right.

photo by Sam Schwarzman

This page was last updated on: May 23, 2006