Long Beach, New York

The Nautilus Hotel Fire

Atlantic Beach

I know this isn't Long Beach, but it's close enough to be included here.  I don't believe Long Beach Fire Department responded to this call.  For many years a running dislike existed between Long Beach and the 5 Towns fire departments over the rights of who should be responsible for the Atlantic Beach areas.   If the bridge happened to open fire equipment from the 5 Towns would obviously be badly delayed yet Long Beach was still not welcomed on that turf.  Those issues have long ago been worked out thankfully.  The Nautilus Hotel once stood near on the ocean in front of the Atlantic Beach Bridge. 

Ruby Sheinwald sent me this great series of photos before he passed away, showing the unfortunate destruction of the building.  The fire occurred on March 14, 1960 and resulted in a loss of 5.5 million dollars.  That documentation was provided by the mother of Ann Hossler, who worked there in the summer of 1959 and still had the newspaper article from March 1960 describing the fire. Apparently FDNY was also summoned from the Rockaways to assist and water was drafted from Reynolds Channel and relayed to the burning hotel.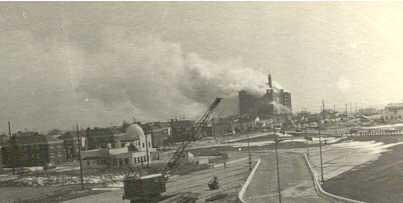 A view from the Atlantic Beach Bridge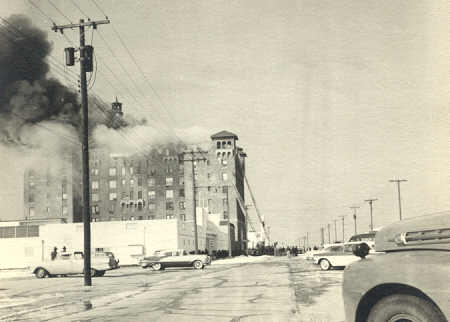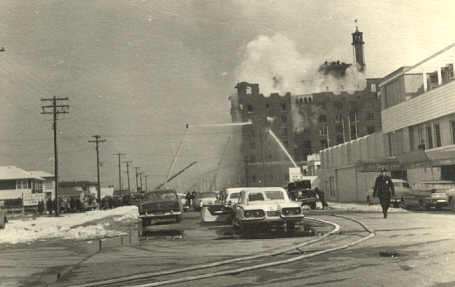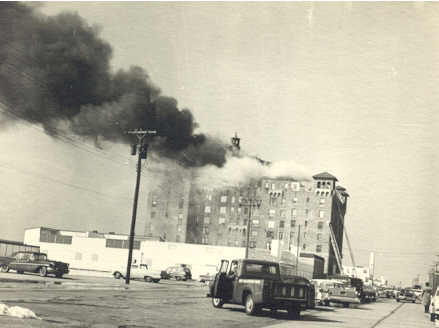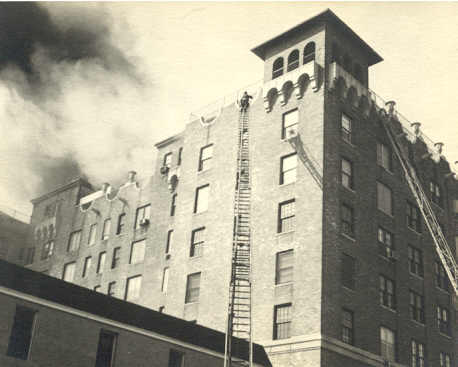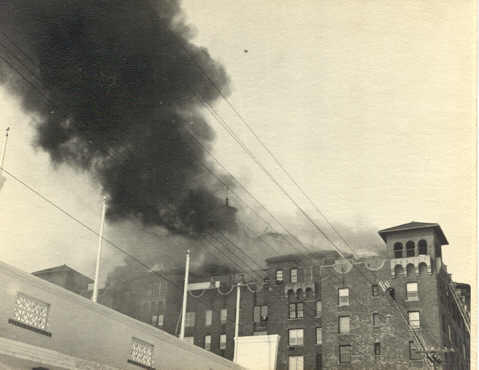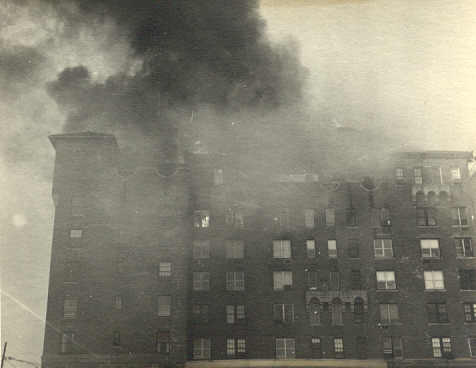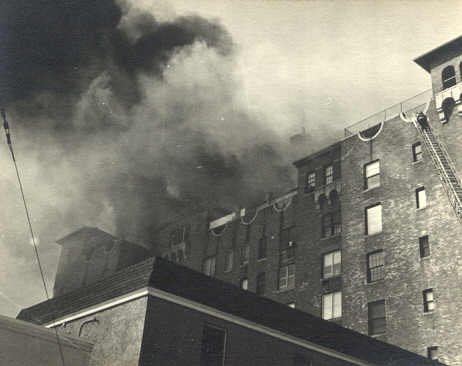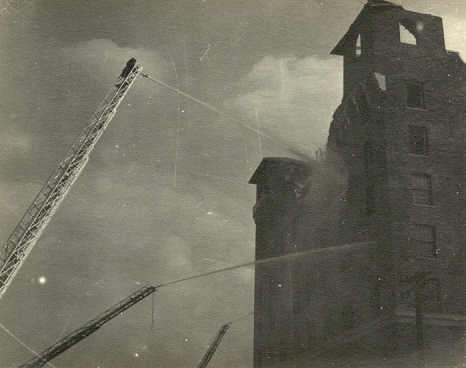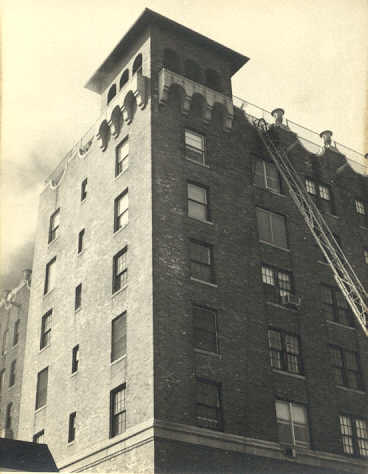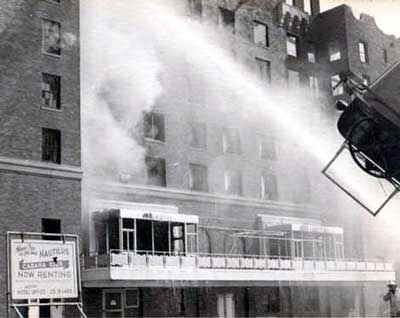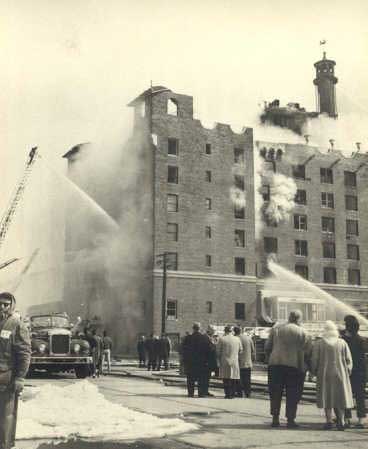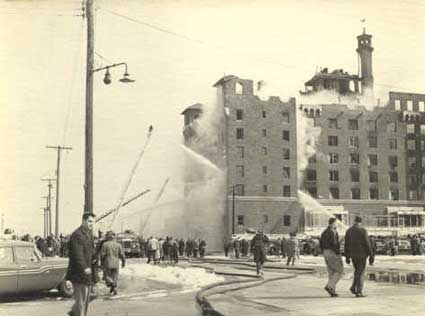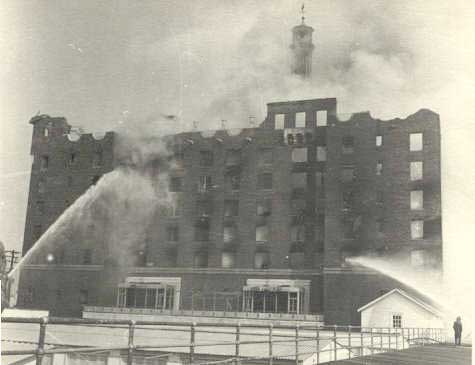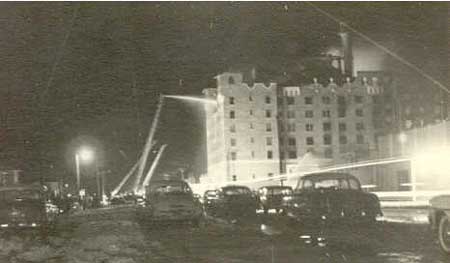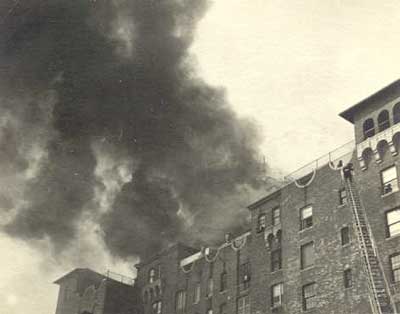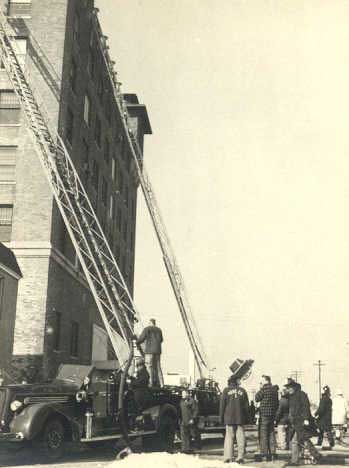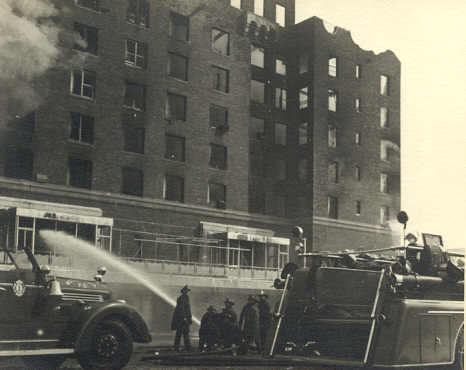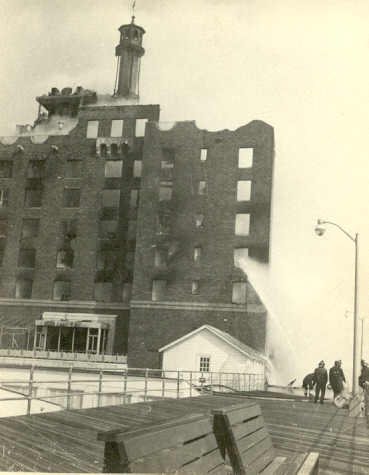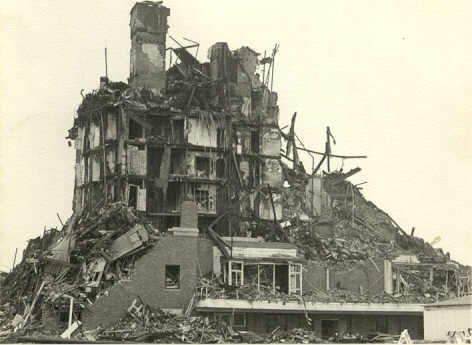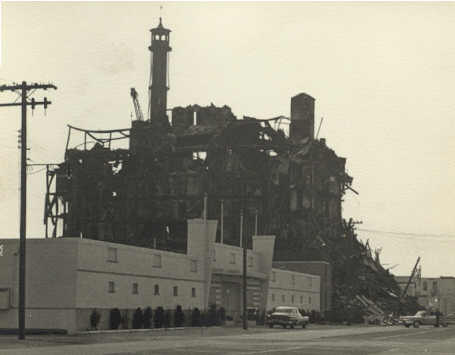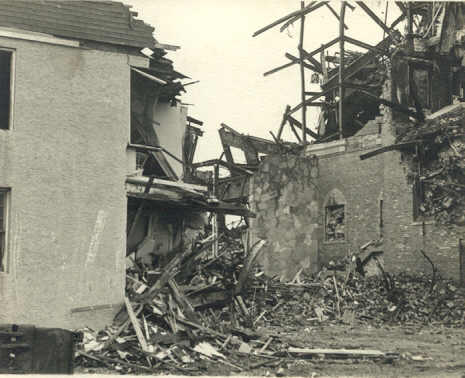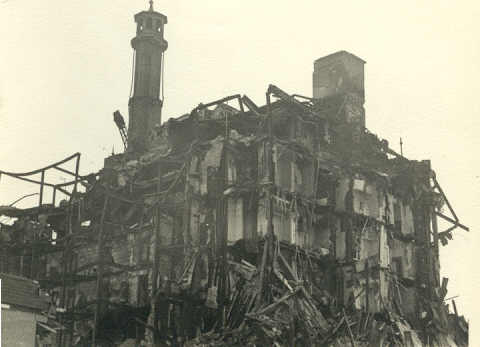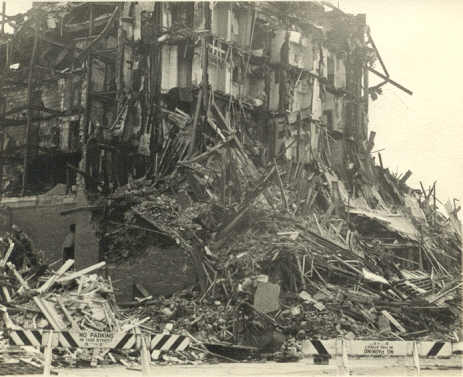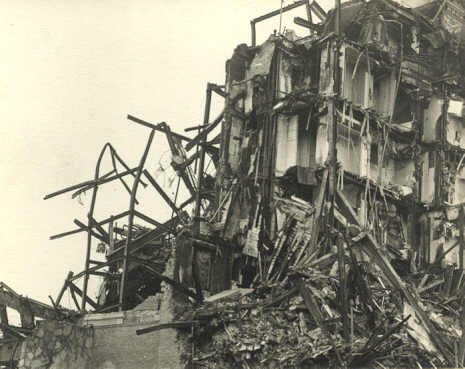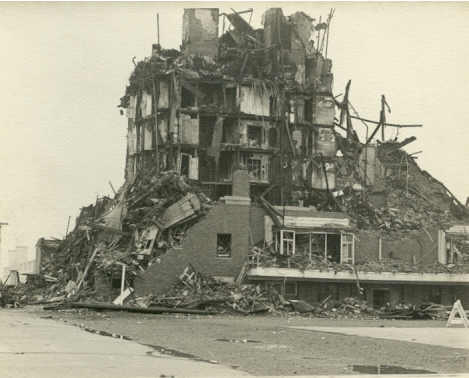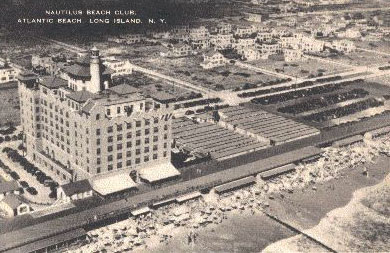 The Nautilus Hotel as it appeared in the 1940's.

WWW.ILoveLBNY.Com

Fire Department

Page 10

The Nautilus Hotel Fire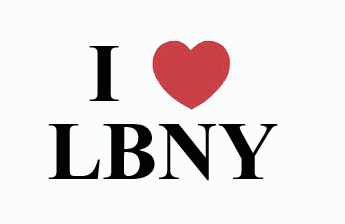 © 2001-2016 All rights reserved.  All images, stories, essays and other material on this website are the property of www.ILoveLBNY.com and may not be reproduced without permission.