Long Beach New York

School Photos Page 3

If you have an old class photo, play, or team photo scan it up and email it to me !!

This page was last updated on: June 4, 2011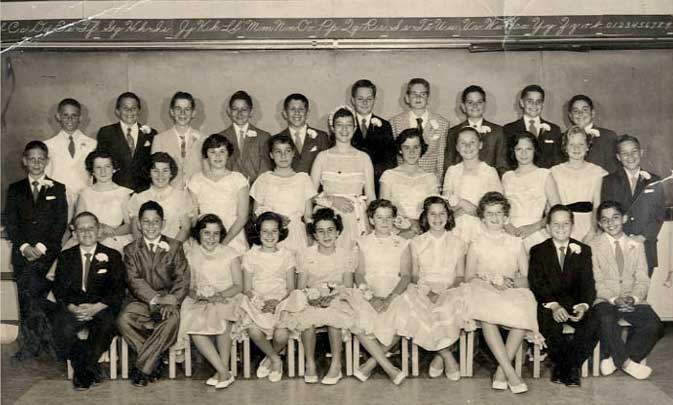 West School 6th Grade Picture 1958

Top Row L to R:

Don Phillips, Marvin Rolnick, Dennis Lee, Alvin Leslie, Seymour Laufgraben,  Richard Hykys, Richard Barry, Larry Deutsch, Peter Sachs, Neil Levitt

Middle Row L to R:

Jimmy Rashkin, Jo Bryant, Pat Rasulo, Shari Laufer, Carolyn Smith, Paula Jones, Carol Mannix, Maren Hermansen, Leona Berger, Sally Brander, Billy Brown

Bottom Row L to R:

Joey Frischer, Mickey Borman, Joan Bleeker, Susan Greene, Marlene Spencer,  Diane Gautreau, Susan Herman, Fran Stauber, Leigh Surkis, Michael Corritore

photo courtesy of Larry Deutsch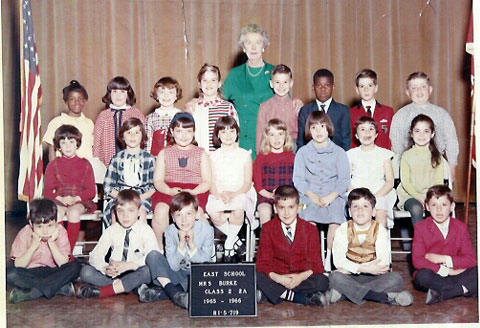 Mrs. Burke's 2nd Grade Class, 1965-1966, East School

photo courtesy of Susan Brandt Stock

first row: L to R -  Joan Jackson, Susan Brandt, ?, Neddi Heller, ? ? ?, Thomas Bedia.

middle row:  ? Lori Rosen :), Arlene Bergerman :l, Ginny kelleher?, Aline something, Valerie Barad, Heidi Edwards

Bot. row:  ? ? ? Barry Kipperman ?

Identifications provided by Lori Rosen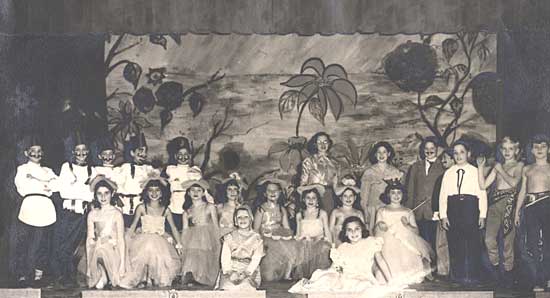 Mrs. Sonin's fifth grade class play.

photo courtesy of Bill Stougaard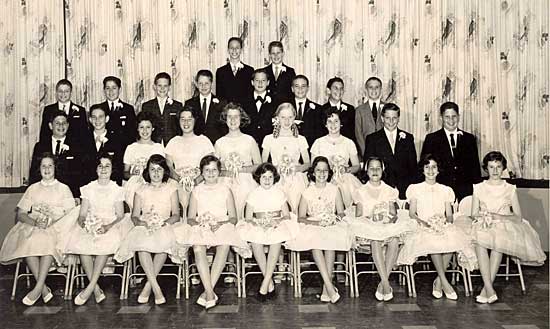 EAST SCHOOL GRADUATION 1960

This photo came to me from Vera Censor Kwiat, Israel !! Vera sent the following documentation:
Sorry I don't remember who the teacher was !

Top Row  ( left to right)   Jacky Jay, Eddie Cane

Second Row from Top:  ( l to r)  Lawrence Davis. Robert ( Bobby) Shapiro, Jamie Wolf, Bobby Mansbach?, Joel Goldstein,

Steven Shurin, Richie Rausch, Douglas Koff

Third Row :  Steven Glucksman, Jimmy Treuhaft, Vicky Hirshorn, Linda Shmaren, Erica (?) Randy Hyman, Ronny Tucker, Andrew Greenberg

Front Row L  Wendy Sussman, Eileen Zucker, Nancy Selby, Ellen Kinsler, Carol Kollander, Helene Frank, me  Vera Censor, Susan Lass and  I don't remember this girl at all sorry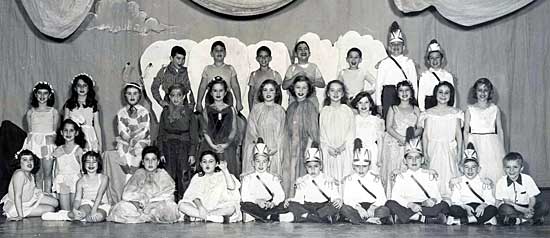 THE FISHERMAN PLAY,  5TH GRADE EAST SCHOOL, 1959

upper row ( left to right )  the shells :  Harvey Kreitzman, Steven Glucksman, Kenny Kaufman,  Melvin Feinberg,  Paul (?)  and two unknown soldiers !

middle row  Madeline Blank,  Susan Goldfarb, Tommy Saltzman, Lawrence Davis,  Terry (?)  Joan  (?)   two inknow girls , Diane (?)  Helene Frank  Eileen Zucker  Judy (?)

Sitting front row :  Roni Kleinman,  Me ( Vera Censor)  Sara (?) ,  Iris (?)  Nancy  Selby,  Cliff (?)  David Blee,  and four unknow boys  ( sorry )

Courtesy of Vera Censor Kwiat

THE HAPPY PRINCE PLAY, 4TH GRADE EAST SCHOOL, 1958

Another shot sent in and documented by Vera Censor Kwiat

This is picture of an East School Play - I believe it is my 4th grade class and the teacher was Mrs. Altarac .  I think it was called the Happy Prince - I'm not sure

Here are the kids I remember !

on left side of photo from left to right ( standing near the statue of the prince Sara (?) Madeline Blank, Susan Goldfarb

seated front ( l to r) Kenny Kaufman(?)  Cliff (?) Tommy Saltzman , Helene Frank, me (Vera Censor), the sparrow 

a standing sparrow  Susan (?) again seated - unknown boy , David Blee,  two unknown boys

standing next to the standing sparrow Susan :  Iris (?)    Trudy (?) Harvey Kreitzman,  Melvin Feinberg,  Douglas Gilbert  - unknown boy

seated in front of the boys :  Eileen Zucker, Nancy Selby

My apologies to those I don't remember

Central School 1970- Top row Ben Kronish, Warren "Rat" Myles, Anthony Millazzo , Stuart Hirsh, David Rosenbaum (I think), Dennis Gardner,Kenny Meyer, Gerald Cooper,

Row 2 Bill Rasulo(Me), Hunter Banks,Mike Simpson,Peter Rosenblum, Jodi Lehr, Kathy Henck??, Ms. Barbara Goldstien, Christine Combs, John Buckman,Andy Beherens,David Renoud

Row 3 ? Andrea Pokorny, Rhonda Sussman, Wanda? Miriam Morles,Adina Kligfeld, Kim Peckham, Maureen Forsack, Leslie Barat. Disclaimer on the names it was 33 years ago.

photo courtesy of Bill Rasulo