Long Beach New York

Sports Teams and Clubs

Page 2

This page was last updated on: April 25, 2010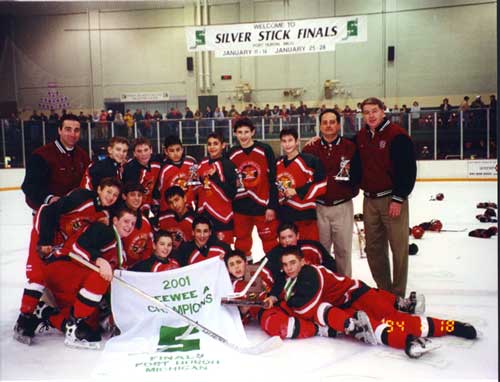 The 2001 PeeWee Silver Stick champions at the LB Ice Arena.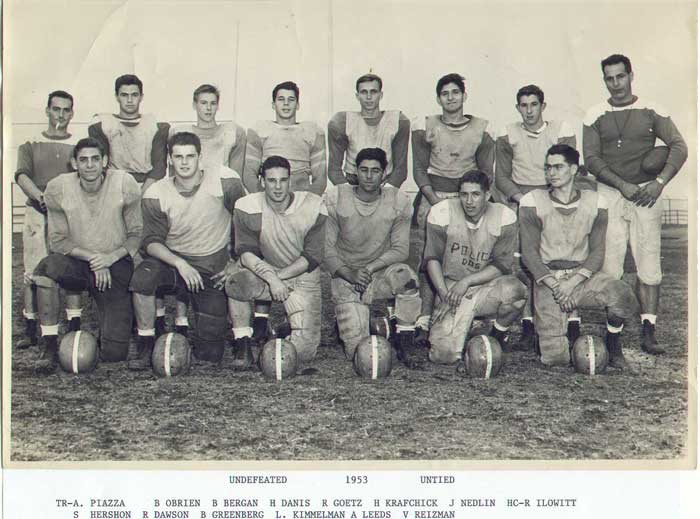 1953 undefeated football team, the only undefeated team Long Beach ever had according to Jeff Dawson who sent me this photo.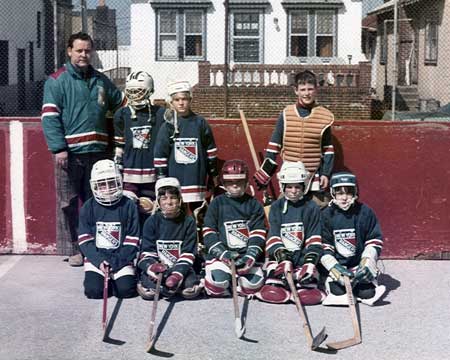 Roller Hockey - down in the West End - around 1973-4.

Unsure of all the names of the kids.  The coach is Godrey 'Cuff' Halley. Charlie Grapski III identified himself as the one standing to the right of the coach.  The boy kneeling on the far left has Samuels written on his helmet and the boy kneeling in the middle has Tommasini on his, possibly Chris or Eric.  The goalie may be Sandy Nelson.  Please email me if you can identify any others.

photo courtesy of Charlie Grapski III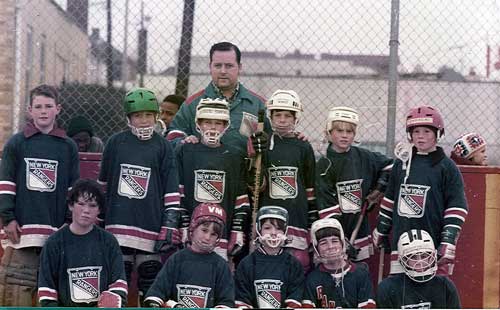 Another roller hockey shot from the West End in 1973 -4.  Charlie Grapski III is on the bottom right.  The coach Godrey 'Cuff' Halley.  Jimmy Halley identified himself as front row, 2nd from left with the red helmet. I can read some other names on a couple of the helmets here..Standing in front of the coach is
Greg Sofield
, the boy standing far right has Tommasini on his helmet (again, possibly Chris or Eric) .  If you can identify anyone else please email me.
photo courtesy of Charlie Grapski III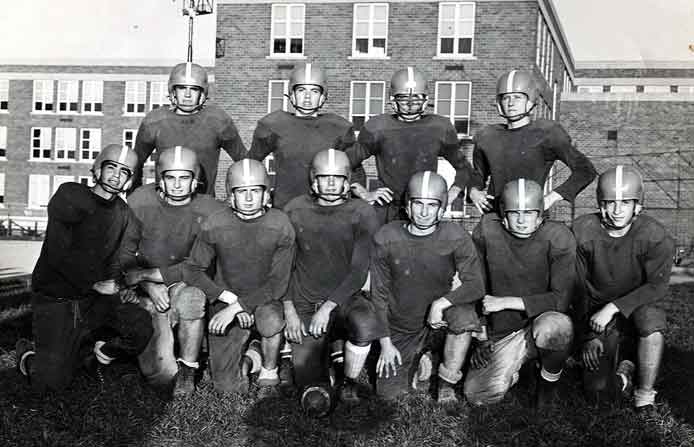 This is the starting Football team for LBHS in 1949

Front (L-R): Barry Klaidman, Arthur ??ch, John Stein, Thomas Russo, Harold Battanie, WIlliam Behringer, Martin Weinder

Back Row: Andrew Segura, Charles Grapski, Richard Harley, Arthur Klemer

Photo courtesy of Charlie Grapski III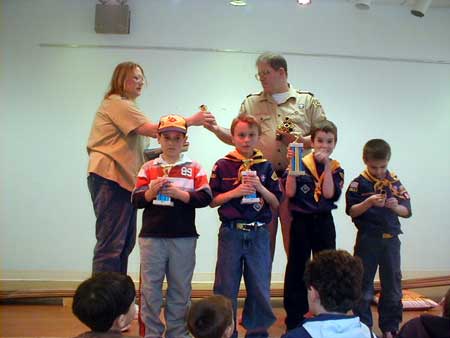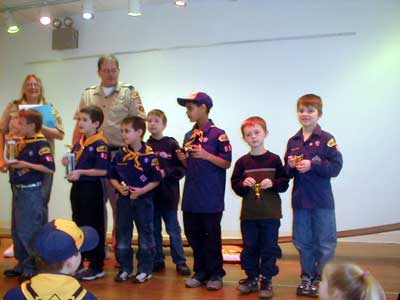 Cub Scout Pack 51 from Long Beach;these were taken at the adult senior center on 3/7/04

courtesy of Bernie Schwimmer, new Cubmaster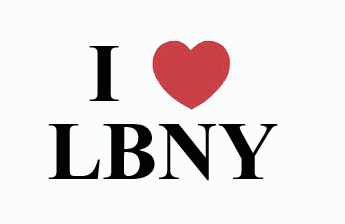 I Love LBNY.Com

Sports Teams and Clubs

Page 2


© 2001-2010 All rights reserved.  All images, stories, essays and other material on this website are the property of www.ILoveLBNY.com and may not be reproduced without permission.