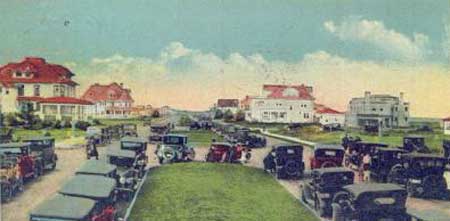 WWW.ILoveLBNY.Com

Long Beach New York

Postcards

Page 5

This page was last updated on: October 31, 2018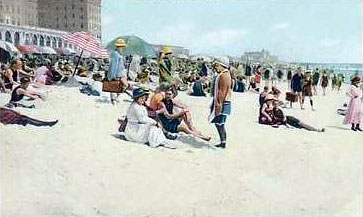 Bathing at the Nassau Hotel, circa 1921.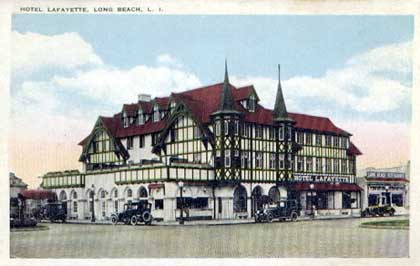 A nice color rendering of the Lafayette Hotel, which also went by several other names, SW corner of Jackson (Edwards) Blvd and Park St. circa 1920.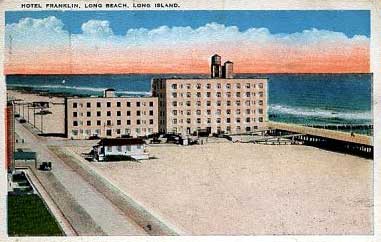 The Hotel Franklin, circa 1929.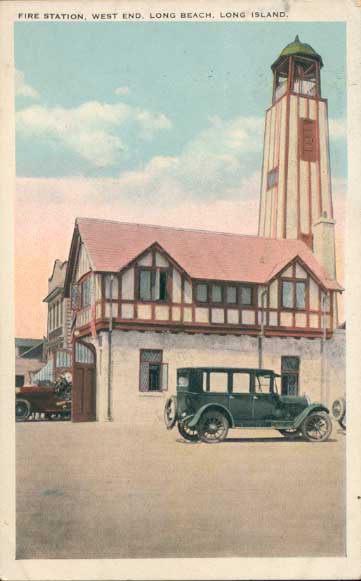 A beautiful colorized photo of the Alabama St. Firehouse in the West End, circa 1922. Notice the truck rolling out the door. (1922 American LaFrance)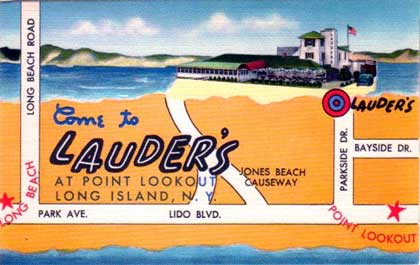 Ok, so it's Point Lookout !! Still a nice old card !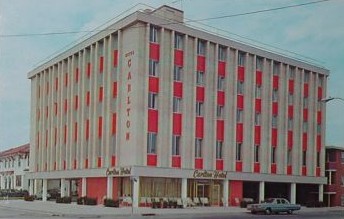 A Post Card of the Carlton Hotel, W. Broadway and Washington Blvd.  This in the early 1960's, by the looks of the car out front, probably around the time of the Grand Opening.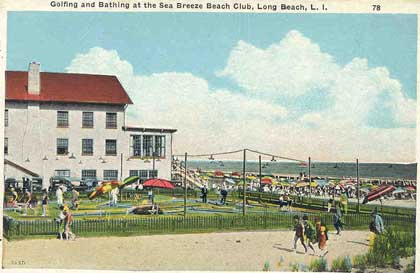 The Sea Breeze Beach Club, West End at Trenton.  Later became Sun and Surf and then the Shore Club.  Burned to the ground in November of 1962  Postcard is probably around 1930.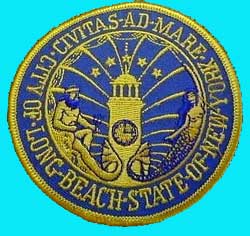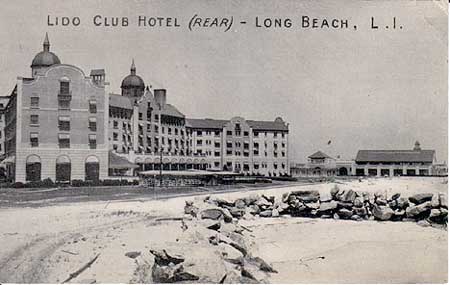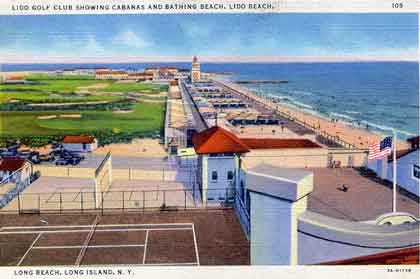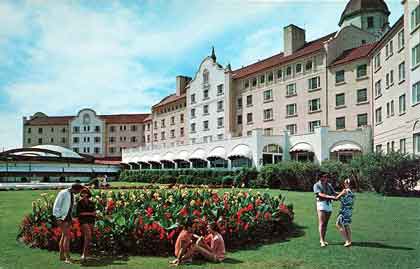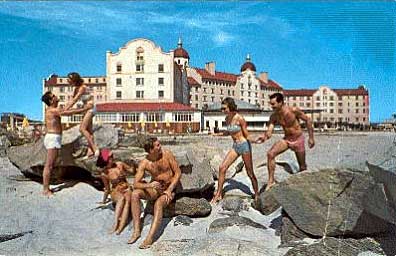 The Lido Golf and Cabana Club

circa 1935

These two postcard views are from the 1960's.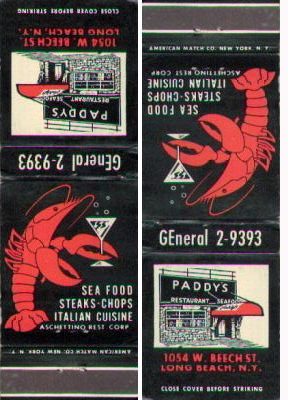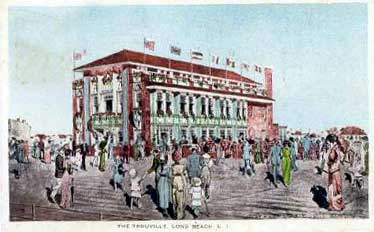 The Trouville, at the boardwalk and Long Beach Blvd. circa 1916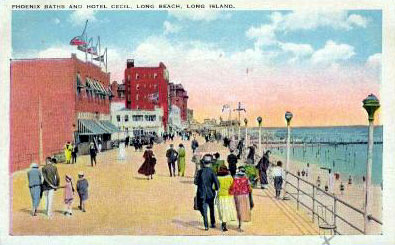 The Phoenix Baths and the Hotel Cecil. These stood on the boardwalk between Magnolia and national Blvds.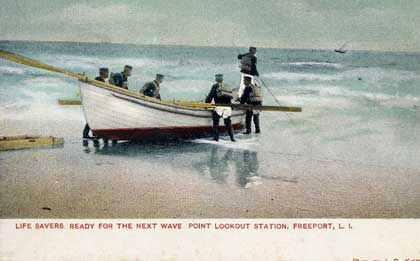 An early postcard image of the Point Lookout Life Saving crew with their surfboat.  circa 1900

From the collection of Kevin Brennan