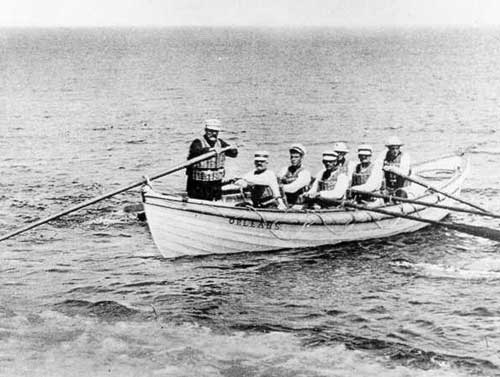 Long Beach, New York

Early 1900's

Page 9

This page was last updated on: December 27, 2015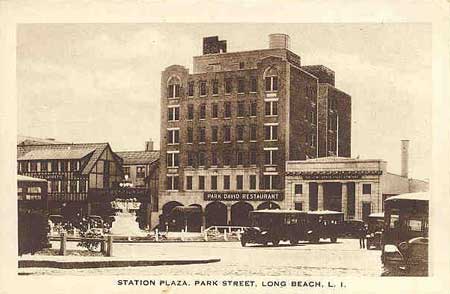 The Park David Hotel, across from the train station near the SW corner of Park and Edwards Blvd (the Jackson Blvd).. eventually destroyed by fire.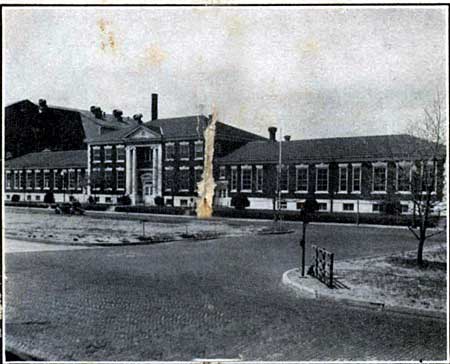 The old Central (Magnolia Blvd) School.

photo courtesy of Robert Fleming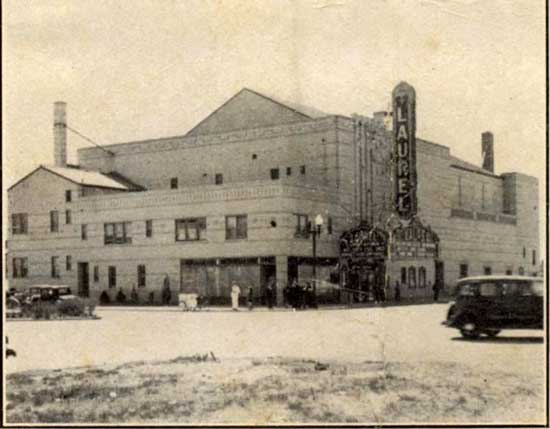 One of the few photos I've found of the Laurel Theatre.  Judging by the cars, probably in the late 30's.

photo courtesy of Robert Fleming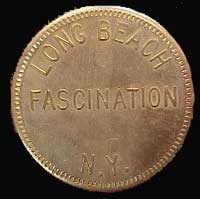 An old Fascination Token from the boardwalk amusement area.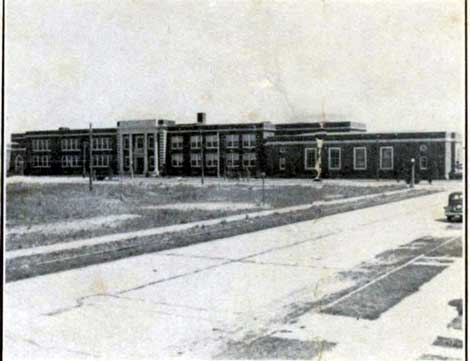 East School, probably shortly after it opened.

photo courtesy of Robert Fleming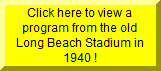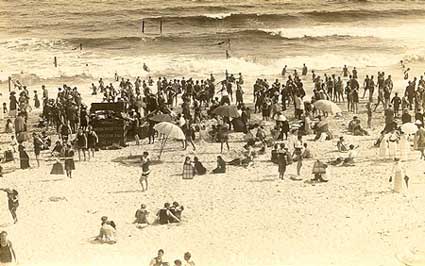 A crowded beach scene sometime in the 1920's near National Blvd.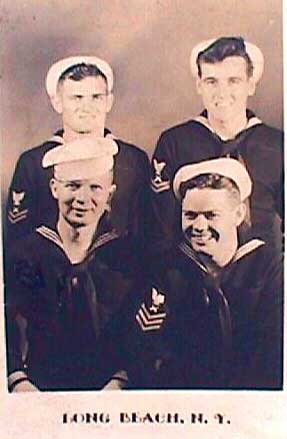 Four unknown sailors in LB during or after the war.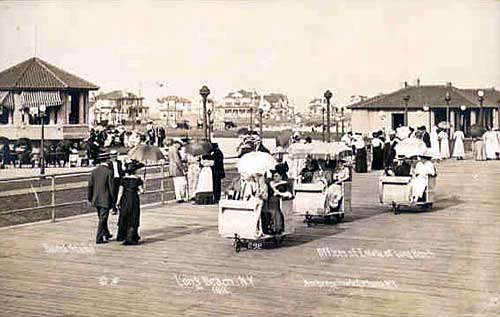 A nice shot of the Boardwalk just east of National Blvd. in 1911 showing the "roller carts", the bandstand on the left and the town offices on the right.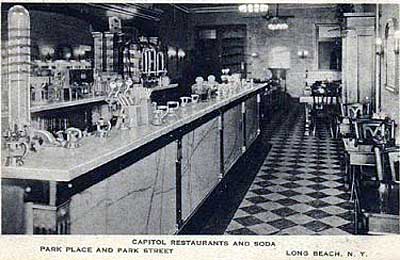 The interior of the Capitol Resturant which was in the Minrose Bldg at Park Place and Park Ave.

The Long Beach Hotel 1880-1907 from an old magic lantern slide, this shot circa 1890.  This great, all wood hotel was completely destroyed by fire while fully occupied on July 29, 1907 with no loss of life.  There was no fire department in Long Beach at the time.

The main dining room at the Long Beach Hotel, circa 1890

The East veranda at the Long Beach Hotel, circa 1890.

A fairly rare view of the lobby in the Long Beach Hotel, from a magic lantern slide, circa 1890.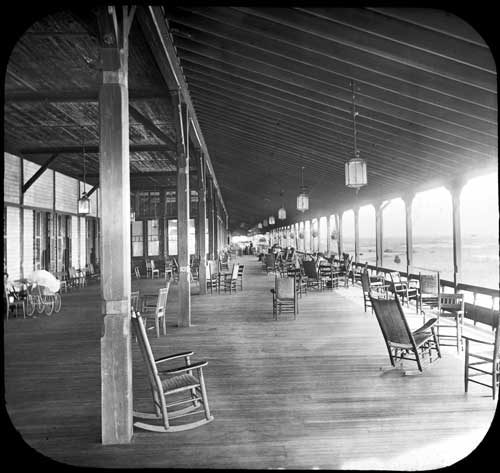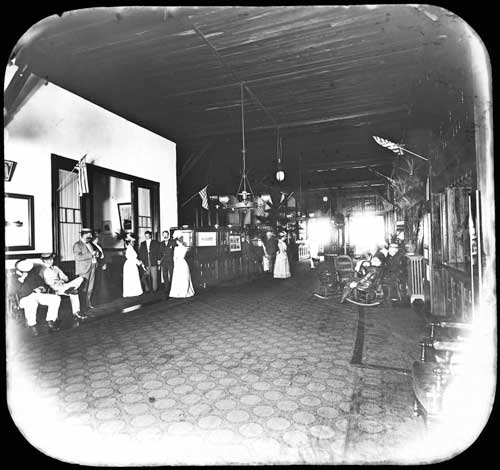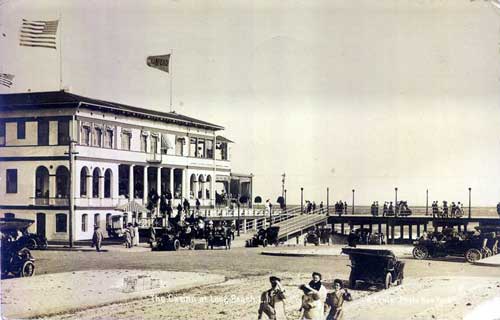 An early shot of the Casino at Long Beach.  This was Long Beach Blvd and the boardwalk... built 1907-1908, reportedly using some of the bricks from the chimney of the Long Beach Hotel, which was destroyed by fire in July 1907.  This structure was also destroyed by fire prior to about 1920.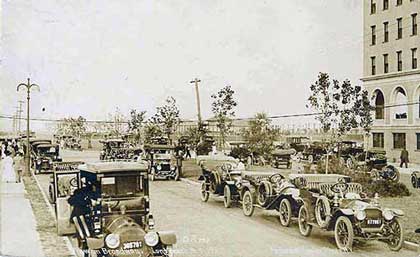 Broadway 1911 looking East at National Blvd. with the Hotel Nassau on the far right of the photo.