It appears there are 4 or 5 dredges working in this photo. At the time, the Long Beach project was one of the largest dredging projects in the world.  Sam S,. a local charter captain familiar with the waters around LB, feels this may have been in the area between LB and then Hog Island (Island Park), west of Long Beach Rd.  Possibly the filling in of the old East Rockaway Inlet and the dredging of the Broad Channel area..  The waters appear very wide in this area and dredging to the east came somewhat later.

Please standby while the photos load !!! Thanks !!!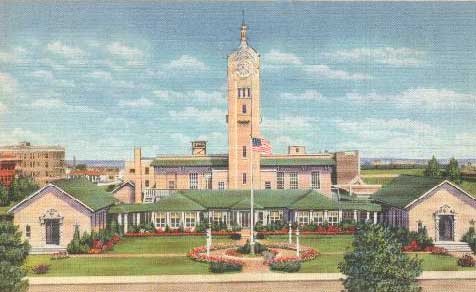 WWW.ILoveLBNY.Com

Long Beach, New York

The Glass Plates

Page 2

More early photos developed from the glass "Magic Lantern Slides"

obtained by the Long Beach Historical Society.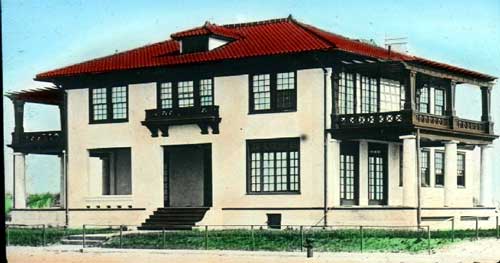 If you have information on any of these photos please email me so we can fill in the historical blanks!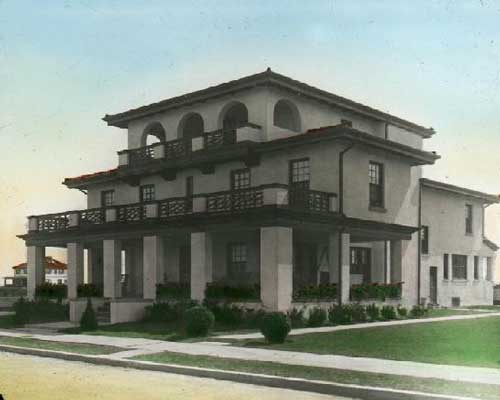 A cropped close up of the Marching Band on the beach seen in the photo on the other glass plate page.  This is in front of the Hotel Nassau.  It appears this may be a military band, notice the hats and the olive uniforms. Maybe this was at the end of World War 1. The Nassau was used for military personnel during the war.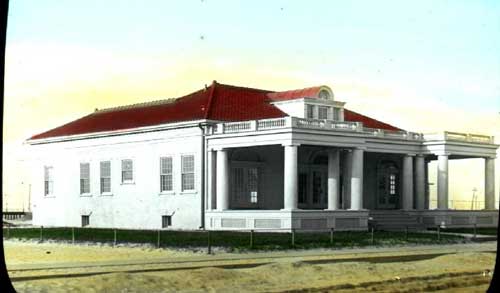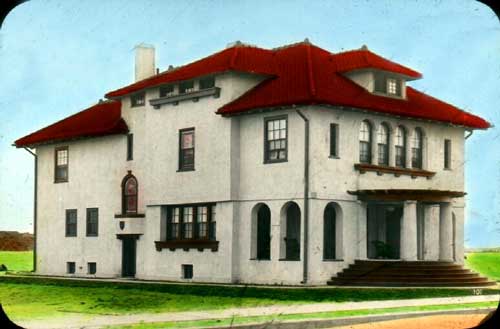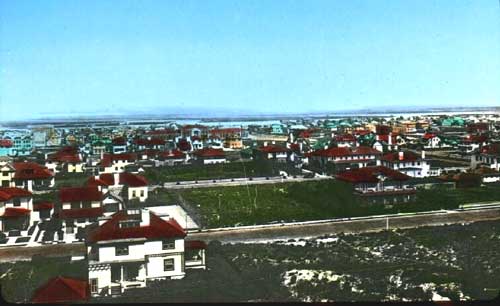 A small image of a horse drawn carriage is visible here.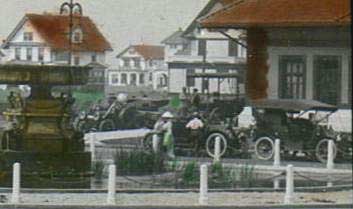 Cars parked in front of the train station in the center of town.

This page was last updated on: December 24, 2015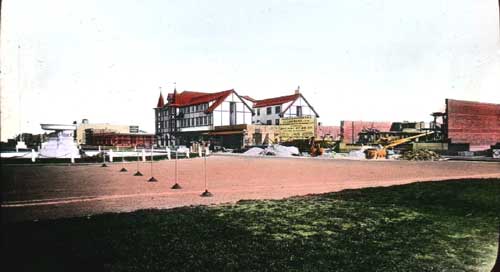 The area across the street from the train station just being developed.  The large building with the spires is the old Lafayette Hotel (Chateau de Tourilles) which stood on the SW corner of Jackson (Edwards) and Park St.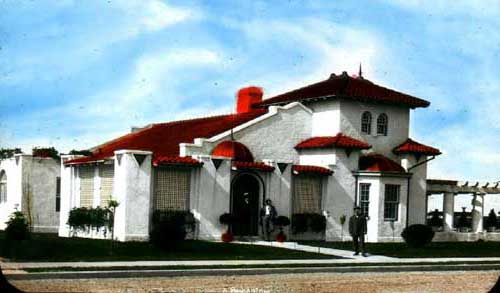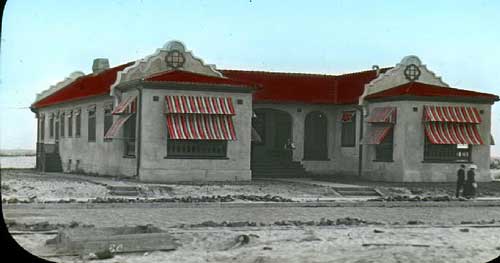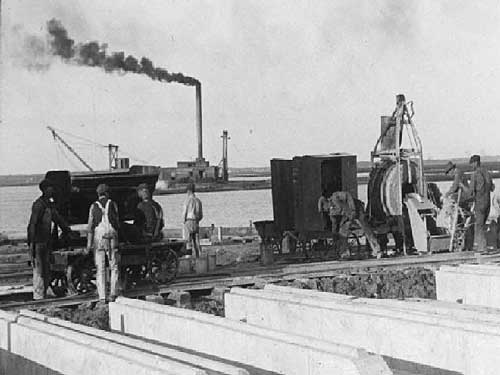 Reynolds Channel being dredged and widened.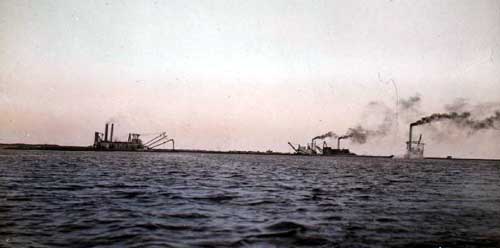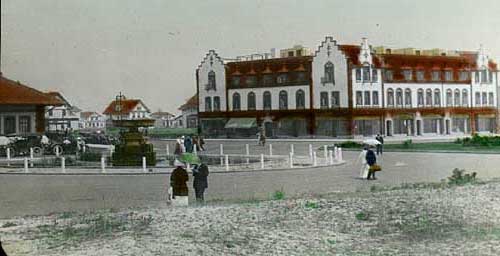 The Minrose Bldg. at Park St and Park Place.  Contained Sherman's Pharmacy, the Capitol Resturant and other businesses. Corner of the train station visible on the left.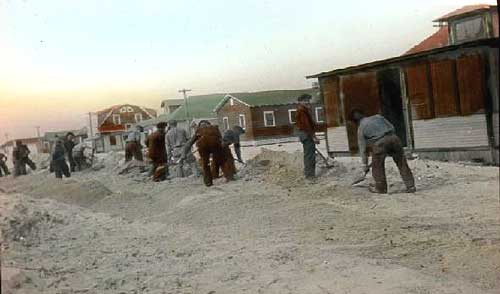 Working on the roads in what looks to be the West End.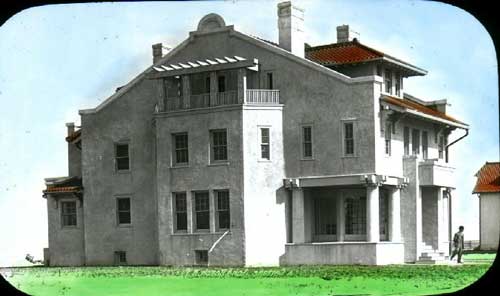 This home is still standing today.

The Stehlin House on Broadway.  Vernon and Irene Castle stayed here when they performed at the Castles by the Sea theater.  This was 1908.

18 East Beech St (Dr. Robin's Home)



60 West Beech Street, still standing today.