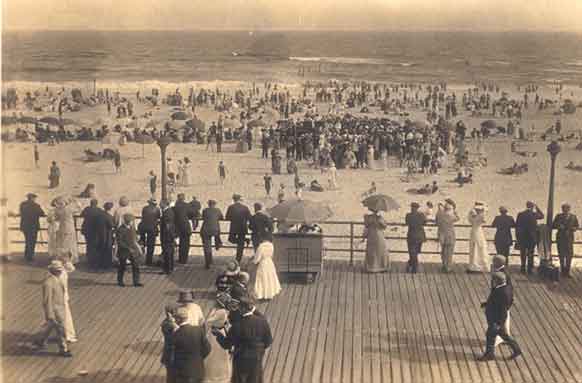 WWW.ILoveLBNY.Com

Long Beach, New York

This page was last updated on: February 12, 2016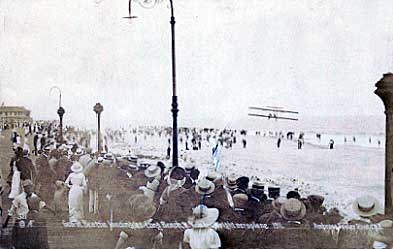 George W. Beatty  landing his plane on the beach, circa 1910.  He was a famous early Long Island aviator ..
Click here
  to read more about him.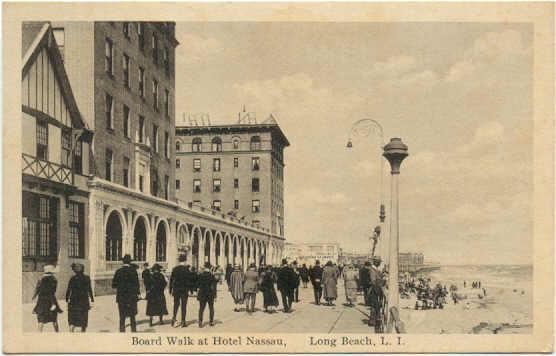 The Hotel Nassau and boardwalk (concrete in this photo)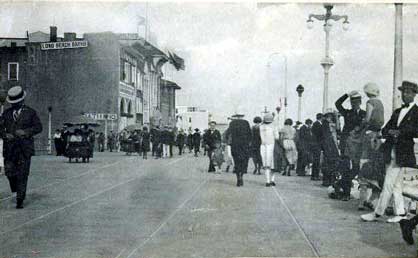 The Boardwalk looking East from Riverside Blvd. The buildings are the Dauville, the Trouville Resturant and the Long Beach Baths.  Once again, the boardwalk is concrete here, making this between 1927 and 1937.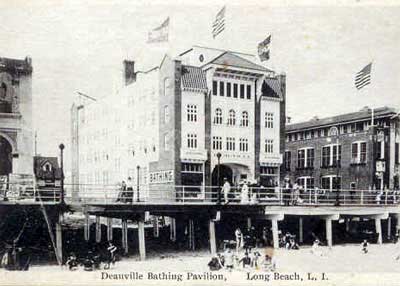 The Dauville Baths, in the Fuller Block, between Riverside and Long Beach Blvd. The building on the far left would have been the Long Beach Baths, which eventually became the Surf Club of Long Beach.  It was the last remaining operational bath house until it was torn down..

The Queens Water Hotel. The last stop on the train before Long Beach, it was called Wreck Lead.  This later was renamed the Bay View Hotel.  It remained open in the North Park area of LB until the early 70's.  The bay has not been filled in here.  These structures became part of the island when Reynolds filled in the marshes ashe dredged the channel bearing his name... You are  looking toward Long Beach, the line of cottages belonging to the Long Beach Hotel are faintly visible on the left in the background.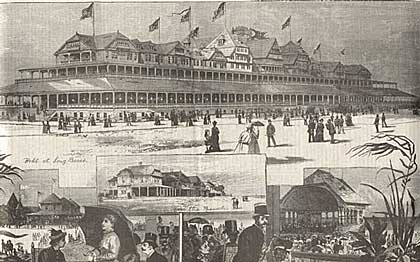 The Long Beach Hotel, from Harper's Weekly, August 14, 1880.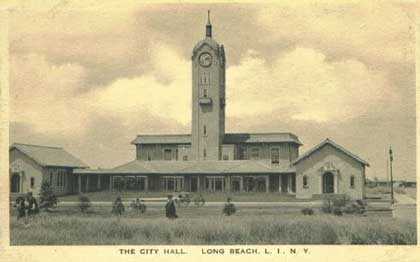 A very early Long Beach City Hall photo. 

Notice the dune grass growing on Park Street!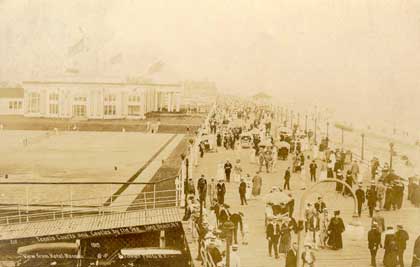 The Castles by the Sea dance theater, 1915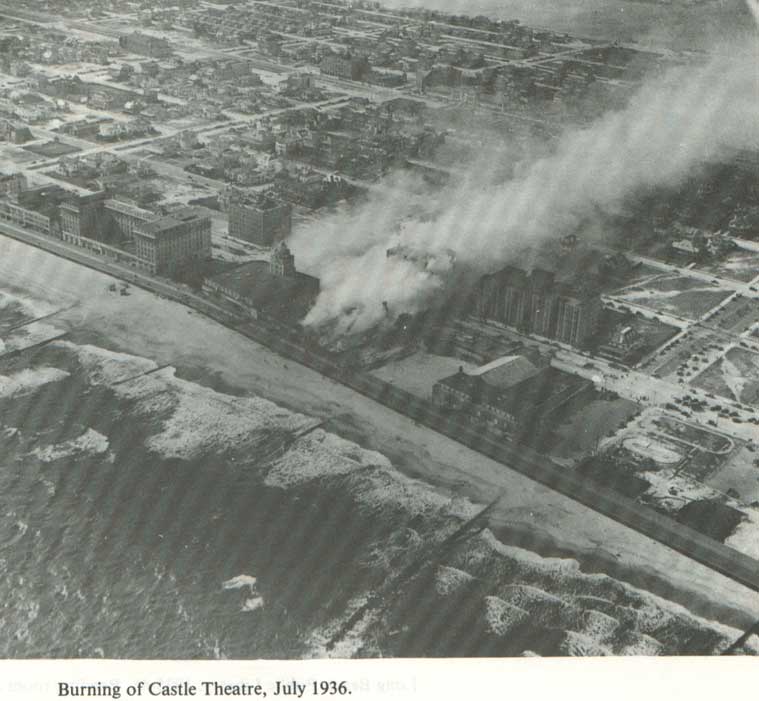 The last day of the Castle Theater complex.  July 1936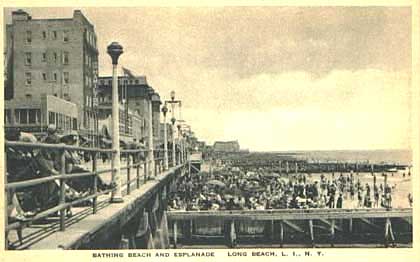 Looking East from Magnolia Blvd.  The first tall building on the left is the old Hamilton Hotel.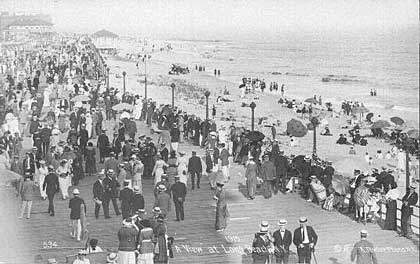 Looking East from National Blvd, circa 1910.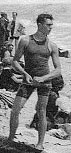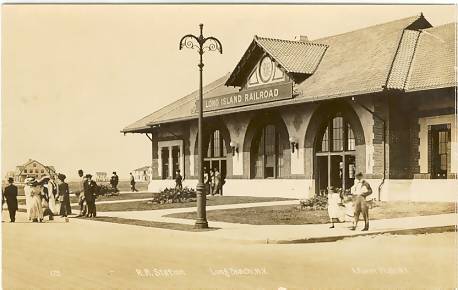 LIRR train station in Long Beach NY. circa 1915